January

2012
Nerina Pallot
To say that Nerina Pallot is one of the most underrated songstresses of the modern era would probably be an understatement of a lifetime.
She was born on 26 April 1974 to a Anglo French father and an Indian mother in London & spent the majority of her time growing up in jersey (and is the face of the tourism campaign for the country)
Her songs are like melodies of truth, however being truthful hasn't always stood her in good-stead for example on the eve of her debut album "dear frustrated super star" she went on a boozy verbal rampage on music forum "Tip-sheet" criticizing the actions of her A&R man around remixes of certain tracks before it had even been released. Although the album is her best effort yet in my opinion and contains the song Billie which was a cautionary warning to Billie Piper on the hazards of being famous at such a young age hence the lines "watch out Billie girl you've gone to fast you say it couldn't hurt but then it couldn't last". It has 2 alternate covers due to it having been released and she has only recently started playing it live again after practically dis-owning it for a couple of years and Daphne and Apollo which is based around the Greek myth. "Venus loved Daphne and so did Apollo" the title track however tells of an imaginary young girl at her first audition.
All four of her albums tackle a different theme with the first one tackling the subject of love.
The 2nd album "fires" tackles the subject of education with tracks like Sophia, road to Damascus and Nikinda, making the core of the track list. The 3rd as the title "the graduate" suggests is based her experiences on education whilst the fourth is mainly about becoming a new mother and is named year of the wolf after her son Wolfgang "Wolfie" Amadeus Chatterley. Whose father Andy she married an Valentine's Day 2007 after revealing they were engaged at the Brits that year (where coincidentally she was nominated for best British female which was won by Amy Winehouse) the album was co-written by Bernard Buttler and produced by her.
Her song writing style is a cross between Kate bush, Joni Mitchell amongst others including Elton john and Kiki Dee whom she once wrote on her wiki-pedia page she was the love child of. (It was quickly removed although it is not known if this was by herself or someone-else).
Her main inspiration to become a recording artist professionally was watching Kate bush perform "this womans work"
At concerts she normally wears cock-tail dresses and has a glass of red although while she was pregnant during the promotion for the graduate she took to wearing a white rabbit bunny body suit (presumably to hide the bump although this is not confirmed) and she took to drinking a bottle of water. Incidentally she has written songs for the likes of Kylie Minogue (tracks appearing on Aphrodite) and has toured with the likes of Sheryl crow, James Blunt and Suzan Vega.
Written by- Thomas Murray


This for me is the unsigned band of the month, hailing from south Yorkshire, this 5 piece are set to make 2012 their year. With the release of their debut album, and a appearance at all venues in the north of England they will march on to greatness. Those of you that know the Sheffield music scene, will not expect this. The arctic monkeys they are not. Hail to the Eskimo combine melodic rhythm with driven bass topped off with the eccentric joy that is their lead guitarist, all of which are fully complemented by soulful vocals, and a steady uncompromising drum beat. This five piece will turn your frown upside down no matter what ails you, already the talk of south Yorkshire, if you do not like this band, something is dead in your soul. Recognition for the band includes the song 'Queen of the Disco' being played on numerous radio stations nationwide, culminating in a live session for BBC 'Raw Talent Introducing' on BBC Radio Sheffield. The band was chosen to record a song for local label, Circuit Records, as part of a compilation album showcasing the best local bands in South Yorkshire. They have received glowing press reviews in a variety of publications such as the Playmusic Pickup magazine. The magazine featured them as 'Kerchoonz Band of the Month', when they were described as creating a "liquid sound that will show you a good time". In the summer of 2010 the band released their first single 'Anything Can Happen Tonight' on independent label Tighter Records and most recently contributed to a compilation CD released by Kitchen Gig Records. I implore you to take the time to listen to their recordings, and keep one eye open for their album release. Spread the word, and hail to the Eskimo!
As I am a guest of the wonderful Ivory faces, I have decided to take full advantage of this, and have a second band of the month. And this man is top of my playlist, and top of my pops:

His career started in the 1971, working with some of the greats in the reggae world, such as the wailers, Maurice Jackson, to name but a few. His early work represents the product that was coming out of Jamaica at height of the love affair with Bob Marley and Desmond Dekker, for me the crowning glory in this man's' career came in 2011. Teaming up with fame reggae producer Prince Fatty and the mutant Hi-Fi, "battle in Seattle" was born. Taking 11 classic nirvana songs, and turning the sadness in sunshine happiness. This is to me the album that made 2011, if you have not heard this album, I beg you to take 45 minutes out of your day. When I first heard this album, the first thing that happened was a smile was instantly formed and the repeat button was immediately pressed on my fruit based music player. He has combined the low bass hum, stepping guitar, high pitched trumpet, with the melon collie lyrics that made us relate to nirvana in our youth. Adding a fresh and original twist to a music that shaped a generation, this album and this artist has completely pinned the musical tail on the donkey. If you do not like reggae, or think of reggae as the shite that was rolled out in the mid nineties, just listen Little Roy take on "lithium", it will blow you away.
So that is it, thank you, and good night
-Written by Niall Kingdom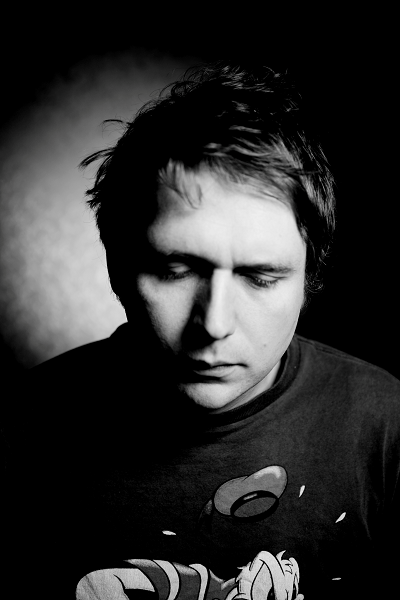 A little while back now I heard the finished recordings for Liam Dullaghan's 'Making History'. At first I was impressed by the warmth of the recording and one or two songs really stood out. Once I had a copy of my own I kept returning to it through the entire summer the recording so rich that each time I delved in I picked out a new layer of instrumentation and another song became precious to me until the album became a very personal thing. On various occasions I've found myself clumsily trying to describe how beautiful the album is by referencing Teenage Fanclub 'Grand Prix', Elliott Smith 'XO', Wilco 'Summerteeth' encapsulating the spirit of Gram Parsons and Big Star or something similar. Although all these reference points are true and will potentially lead fans of all those great artists to this album I'm pretty certain they will each find it's own uniqueness along with a timeless quality to this painstakingly crafted gem. It took Liam and Lee Russell (the Producer and Multi Instrumentalist) three years of writing, recording, re-writing, re-arranging until they finally arrived at this tracklisting and these versions. That is a level of commitment to perfection that you don't often find these days and the fact that the quality of this album doesn't diminish on repeated listens but in fact grows is testament to the dedication shown by them both.
'Making History' will be the first album released on my new label The Shipping Forecast (distributed by PIAS) and I'm very proud to give it a home and very much look forward to being involved in the process of introducing this artist to new audiences throughout the UK and hopefully beyond.
-Written by Jamie Johnston
(The Shipping Forecast)
Why do Thrice deserve to be band of the month? Instinctively I would say it's because they're the best band in the world, but that's just my point of view of course. My task is to explain to you my admiration, love and respect for this band and hope that everyone who reads this blog will go and give them a listen and go on to adore them as much as I do.

Ambitious, creative, consistent, honest and hugely influential in the most understated of ways, Thrice have released 7 albums over their 13 year career. Starting out as a band mainly rooted in the melodic hardcore scene they've tuned and refined their sound into something more mature, rounded and complex whilst staying true to their roots.

In 2000 Thrice released their debut album, Identity Crisis, an album which sounds like it was hugely influenced by Death By Stereo, Refused and similiar bands of their ilk. 2 years later they released The Illusion of Safety, not sounding too dis-similiar to Identity Crisis, maybe a touch heavier, it saw Thrice sounding bigger and bolder than their debut and confident too although listening to Thrice they never seem to be short of confidence at all. Neither album really got too much notice especially over here in the UK what with the wave of Nu-Metal, the likes of Thrice, Thursday and Brand New weren't getting the attention they deserved. Thankfully Nu-Metal didn't last long and the world is a much better place for that.

In 2003, now on Island Records, Thrice released The Artist In The Ambulance. It was my first experience of Thrice however I arrived 2 years late and when I was living in Brisbane, Australia I toyed with the idea of buying the album however I opted out, as I hadn't heard any of their previous music. It was when Taking Back Sunday, My Chemical Romance, Brand New, Alexisonfire and a plethora of bands that could easily be grouped under the post-hardcore umbrella were drowning out and killing off Nu-Metal and bringing what would, lazily, be labelled as 'Emo' to the world. For me it was an exciting time as all I'd ever known was Oasis, Blur, Stereophonics and some metal acts who still remain my favourite bands, Slipknot and Deftones to name a few. However i'd never really experienced anything with a hardcore slant before and I loved it and lapped it all up. It unfortunately brought along many pretenders, as it does with any trend in any cycle of life, thankfully though most were found out and fell by the wayside, which brings me onto my next point about Thrice.Without ever making it 'big' they've managed to produce some of the most amazing music I've ever heard without getting the credit they deserve. Maybe that's a good thing, they can't be accused of 'selling out' at least. Ask most bands and they'll tell you that there's no point it carrying on if you don't progress and become a better band, Thrice have done, they've perserved and become one of Rock music's best bands.

Now onto Vheissu, Thrice's 4th album, it was released in 2006 and saw a change in tact, they had become a different beast. They incorporated electronics and instrumentation. Lyrically it was more diverse than ever before, large chunks of the album has biblical references. Not being someone who has a relgious belief it can be off putting listening to bands that use so many biblical references however I have never ever felt like that with Thrice. No matter what Dustin Kensrue sings about he can make it sound amazing with his gravily, powerful and emotional voice. I'm sure he could sing the Tellytubbies theme tune and make it sound raw and emotional. Around this time Thrice noticeably looked and sounded like a different band than the one that started out in '98 but in a good way, they pursued avenues of the musical world that no other band dare go down. The Alchemy Index is testiment to that. It's a 4 part album incorporating the four elements, Fire, Water, Air and Earth. It's 24 songs of wonderous beauty, Fire being the heavier of the 4 CD's, Water continues the electronic vibe that Vheissu laid the foundations for, Air is the most stripped down Thrice have ever been and it produced some of the most beautiful music i've heard. Dustin's voice suits acoustic music superbly and it's no wonder he has started to carve out a solo career for himself, much like Dallas Green has with City & Colour, although no quiet to the same level just yet. Earth continues the acoustic feel and 'Digging My Own Grave' sounds amazing. All in all the Alchemy Index is bold, ambitious and daring, a huge risk that would've seen any other band fail, however with their grit, determination, ambition and will to succeed they pulled it off and it's probably the best 'concept' album i've listened to.

Beggars was dropped, and leaked, in '09 way, way, way before it should've been. At first I was a little puzzled, not sure of what I was hearing. Hoping for something like 'Alchemy Index: Fire' I heard something completel

y different. I heard a band catch everyone off guard, after The Alchemy Index they could've go down so many different roads with this album however they ch

ose the road than no one would've gone down. It's a wonderful record, sounding completely different to anything they've previously released. There's a huge nod in the direction of The Beatles, there's no denying that, it's a slower, more thoughtful record. Once again Dustin using biblical references for lyrical inspiration. I must admit it took my a few listens to 'get' but once I had 'got' it I was quite frankly in love with new Thrice. 'Circles' is breathtakingly beautiful, 'The Weight', 'Doublespeak' and 'In Exile' are the stand out tracks. Thrice do liven the proceedings up with 'At The Last' and 'Taking Through Glass'.

Live Thrice are fantastic in a small arena, i've seen them 3 times now all in smaller venues and they can easily send shivers down your spine. They can continue to grow as an awesome live act due to the sheer volume of quality songs in their back catalogue, a live set can be as diverse as anything heard before, one song Dustin could be spewing his lungs up with 'Hold Fast Hope' and then they could change the mood and atmosphere dramtically by playing 'Digital Sea' a calm, electronic song and then pick it up once more with something like 'Under a Killing Moon'. And with their new album 'Major/Minor' released this year their live set can only continue to progess and become one of the best collection of songs any band has ever had. The only critisism is they don't tour often enough, especially the UK!

In the build up to the release of 'Major/Minor' I'd read a few quotes from Thrice name checking 'Botch' as a huge influence and saying theywould be picking up the 'proggy' sound they had on 'Vheissu' and boy they don't disappoint. From the opening chords of 'Yellowbelly' you know you're in for a treat, I've not stopped playing this album at home, on my laptop (yes it's playing away now), my car and my IPod, hell it's even on my Xbox 360. Bringing the progressive vibe they had on Vheissu and the Alchemy Index this album is a combination of all of their previous works, it's probably the least diverse change in sound between albums they've done before but this is gargantuan. It's heavy as hell, somber, uplifting, sad but most importantly it's Thrice doing what they've always do- make the best record they can do. Thrice will be hard pressed to better this album, infact any other band may see this as a fitting end to their career and go out on top but Thrice will (hopefully) not look at it that way and continue to make awesome music. I wouldn't bet against them producing something that beats the hell out of 'Major/Minor' and I hope they do however In my eyes they could release an album that was purely the sound of nails being run down a chalk board and i'd lap it up, as would the small collection of hardcore Thrice fans around the world. Hopefully one day that small collection of Thrice fans will turn into something huge and they'll be playing the types of venues they deserve to be playing.

In a time when the world is full of corruption, lies and deceit Thrice offer a way out with their brutal honesty and chillingly beautiful songs, how this band aren't regarded as highly as the tripe you hear on day time radio will always be one of lifes mysteries to me however i am, and i'm sure all Thrice fans over the world are, happy knowing that Thrice are our band, they'll keep doing what they're doing and keep producing everything i love about music, so thank you to Dustin, Teppei (you're so unbelievably cool), Ed and Riley you are my heroes.

Fanboy Tomo!!!
'For fans of....Brand New, Thursday, Radiohead, Moving Mountains, Hopesfall, Manchester Orchestra'